The boys were playing quite busily in the front yard this afternoon, and every time I went to check on them, they hurried me back inside, saying, "Don't look at anything!" While that is normally an indicator of some horribe wrongdoing, Josh assured me they weren't up to anything mischievous, so I didn't look. Finally, they came in and said to come see the "jungle world we made!" Here are just a few pictures of the many, many (way more than you'll see here) plastic animals they set up in our front yard:
The plains of Africa, wherein live cheetahs, lions, zebras, and elephants: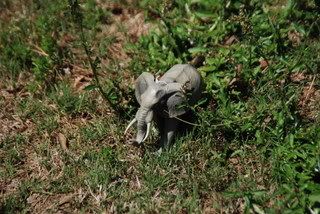 The less-wild of the wildlife - horses gazing over a fence (which looks suspiciously like our garden hose!):
Dinosaur Fossils: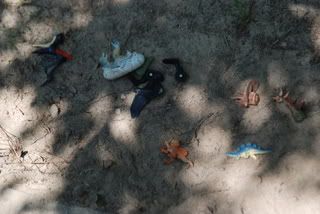 An ant hill:
Monkeys live in trees, where else?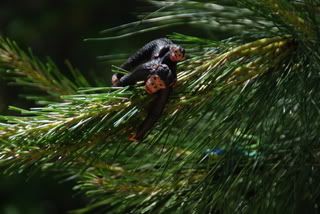 As do snakes:
This must be the Amazon, given all the frogs: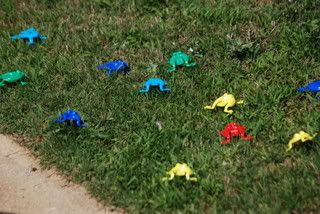 The Ocean:
Josh climbing a tree to escape a hungry cheetah:
And, Ethan just because he's cute (and very proud of their animal world)
I have to say I was quite proud of their ability to sort and organize the different animals. Who says 3 and 5 year olds need to be in school to learn valuable educational tools?!