Every year my mom, my aunt Bobbie, my cousins (Jessica and Jackie) and I take the kids to the beach. It is always a blast, and this year was no exception. The kids loved, loved, loved it, as you can see from this Baywatch shot. :)
Joshua and Lesey took to the water like fish; they rode waves, swam through waves, swam underwater, got knocked down and dragged around . . . and loved every minute of it.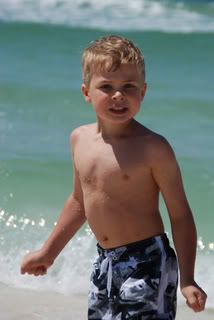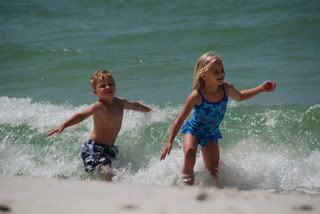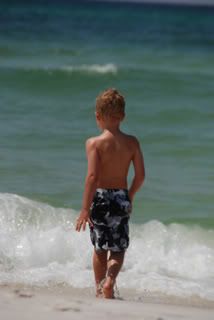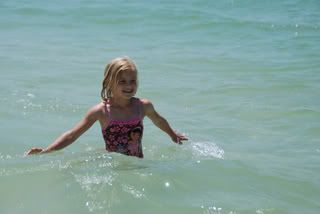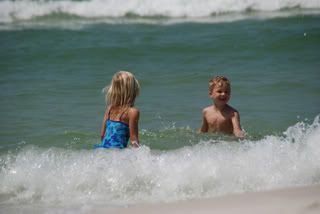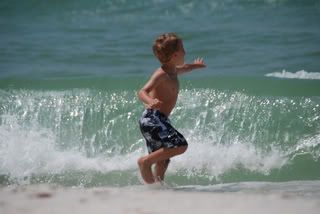 Josh also spent his days digging giant holes in the sand.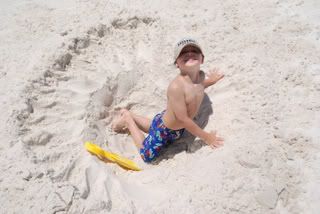 Ethan liked playing in the surf where it just went around his ankles and knees. He really loved it, but he didn't like it if we took him out where it got deep. I am going to try to post a video link later; in most of the videos, Ethan is running from away from a wave and laughing.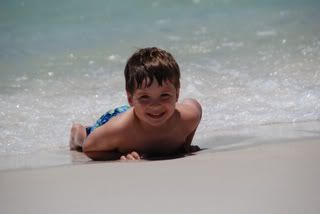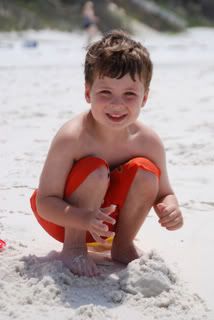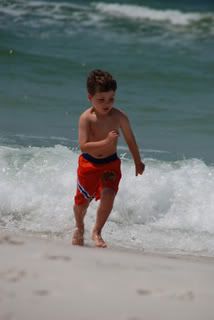 Lauren did not like the water AT ALL. Little miss scared-of-her-own-shadow (and, I do mean that literally as she freaks out over her shadow as we walk to the car after small group every Wed. night!) loved digging in the sand and jumping in the holes Joshua made, but let a drop of ocean touch her feet, and you'd think she was being drawn and quartered.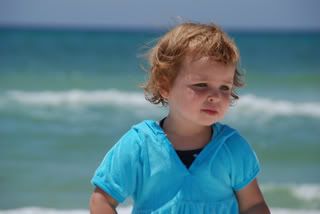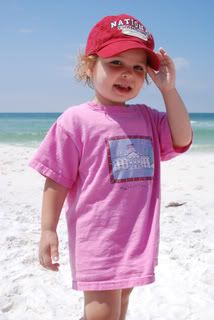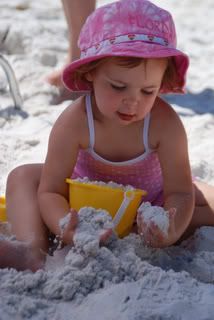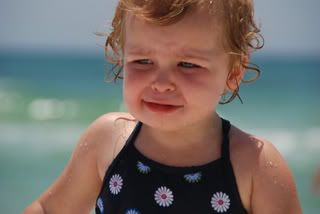 On Saturday night we went to eat at the Old Florida Fish House so Joshua could get the crab claws he loves so much. (Remember this is the kid who chooses Red Lobster for his b'day dinner every year.)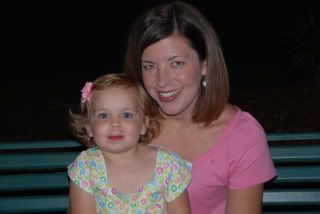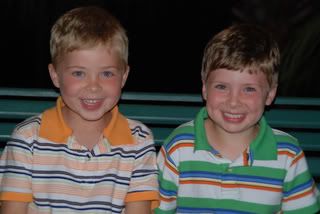 We ran into Lauren Roberts while we were there and were able to get an entire group photo for the first time! Of course, by then the kids were awfully tired of sitting and smiling.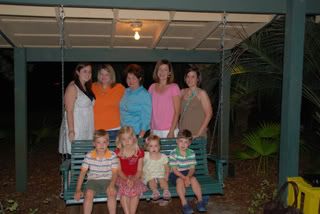 On Monday we went to a great little shopping area in Rosemary beach to get ice cream cones and walk around a bit. We also found a cute kids' shop where each of the kids picked out a webkinz. Josh and Ethan both chose Tigers, Lauren chose a chihuahua (aptly named Taco), and Lesey chose a Panda.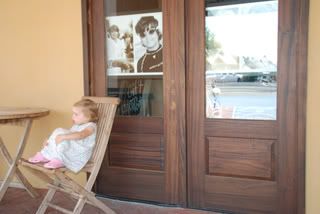 Since this was all after a long morning at the beach, Lauren was a bit tired.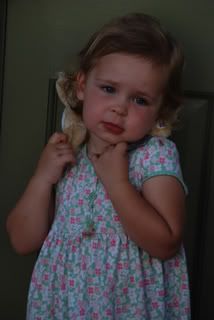 Also for perhaps the first time ever . . . proof that I, too, was at the beach. :)