Ethan's 4th birthday party went off without a hitch on Saturday. He had all of his cousins there plus a few friends, and he had a GREAT time. The cake had a small accident on the way to the car, but thankfully, it was not harmed terribly. Still tasted heavenly, and that's all that matters, right? I have to admit, after all the hard work I put into decorating it, I was a little bit sad to see it devoured so quickly!
Here's the birthday boy showing off his rapidly-developing swimming and jumping skills: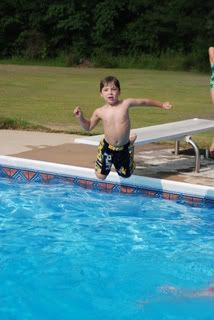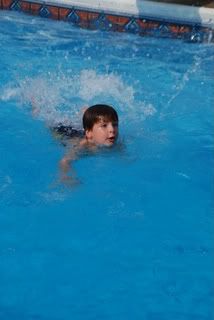 And, because Joshua HATES to be left out of pictures: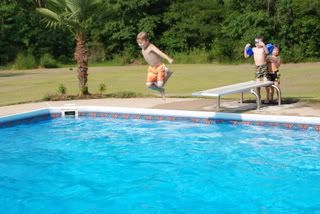 Blythe getting a little boost from dad: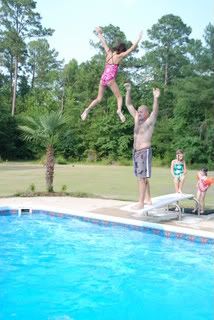 Grant's pool hairdo: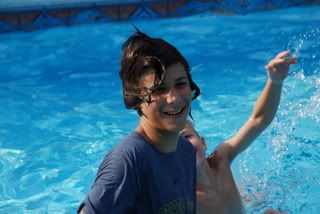 What my parents' pool looks like every Saturday and Sunday afternoon: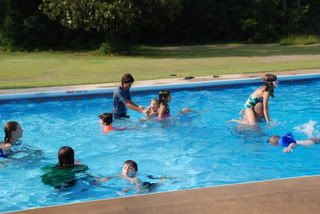 The new bike: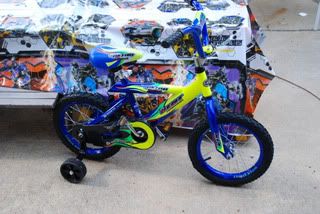 Ethan and his cake, smiling dutifully for mom: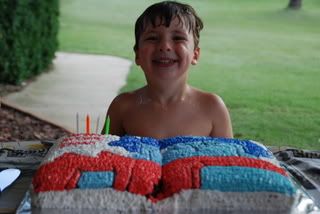 Ethan making the expression he wanted to make before mom said, "JUST smile, please" (because I'm sure you all believe that's how politely I always talk to my kids.)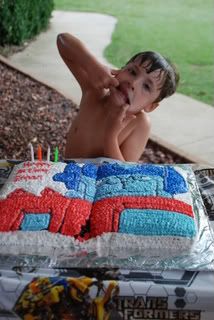 Singing "Happy Birthday:"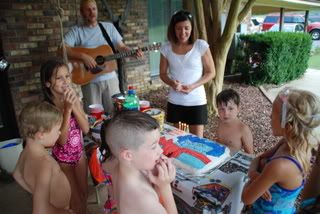 Priceless expression when he saw his voice-altering Optimus Prime helmet: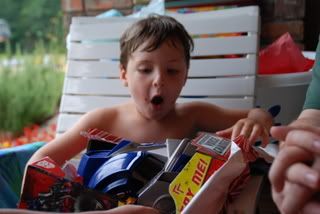 More great loot: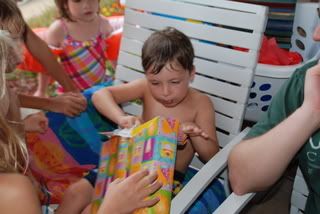 And, of course, a Transformers pinata: