Okay, okay, so, it's been a little while since I started this and then abandoned it. We finally got photoshop installed on our new computer (the new version - LOVE it!), so it should be easier to keep this updated now.
The kids are all doing well. For now. Most of you know that we recently spent several hours in the emergency room with Lauren after she decided to chug a bottle of children's Tylenol. Thank God she was fine, and the worst we had to endure was a little (okay a lot of) activated charcoal. So, that was on Sunday. Not to be left out of the drama, on Tuesday, Joshua decided to turn his dresser into a Transformer by opening all of the drawers at the same time. Of course, it fell over on him. Again, THANK GOD, he is quite strong and was able to hold the weight of it off of himself until I got there. It was suggested that I keep Ethan in bubble wrap for at least the rest of the week since he's the only kid in the house who didn't almost die last week!
Okay, the real reason you're here - to see pictures. Let's see if I can remember how to do this.
Lauren came in to my room the other day and, while wearing her thick footed-pajamas, tried to put on my shoes. I said, "You can't put those on with your pajamas." Not skipping a beat, she instantly took off her pajamas and put on the shoes. She knows her priorities!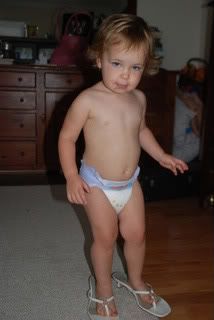 She was also pretty happy about her new bathing suit: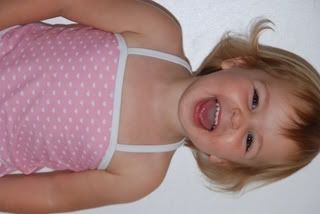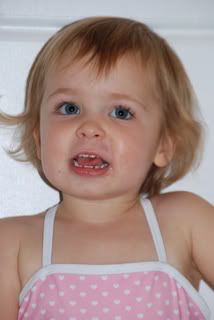 (Sorry about that - for some reason, I cannot get that first one to stay rotated.)
Going back a ways, here are a few pics from Easter. The first is my favorite because of Lauren's hilarious expression. Of course, the boys are darn cute, too.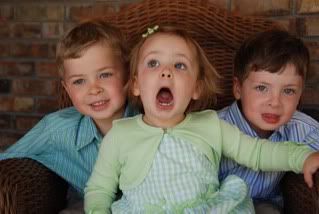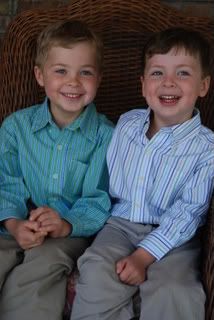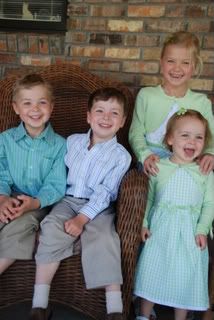 And, now for today. Since it was 80 degrees, the boys talked me into letting them play in the sprinkler this afternoon. Little did I know they moved it to the part of the yard that becomes a swamp with the slightest bit of water. They created a giant mud pond (I'm sure David will be thrilled), and when I made them turn off the sprinkler, they decided to "go fishing" with their plastic poles and fish. Josh (who else?) dragged the wagon into the puddle so that they could fish from a boat.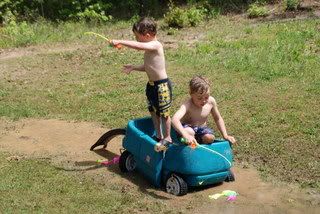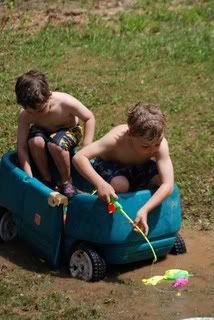 And, that's about all I have time for today. I promise I won't wait another month and a half before posting again!